BATTLE CREEK CENTRAL CLASS OF 1971
WELCOME TO THE BATTLE CREEK
CENTRAL CLASS OF 1971 HOME PAGE
It's Official! Our 50th Class Reunion will be held on August 20 & 21, 2021
Please click on the Reunion Invitation and Reunion Attendance Form Tabs above for infomation on all of our plans for a great weekend!
BATTLE CREEK CENTRAL HOMECOMING GAME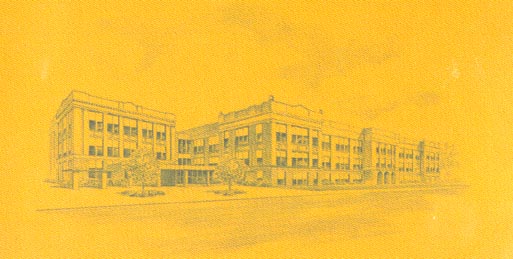 OUR MISSION

The Reunion Committee would like to help you stay in contact with us so we can keep you informed regarding our Class of 71 Reunioins and other Class Get Togethers. This is why this web site was created. This will give our Alumni a resource to use to keep in touch with us. We hope that you will use this site to update your information for the committee and to offer suggestions and ideas for our upcoming reunions. Our biggest challenge as your committee is to locate as many of our classmates as possible. We need your help with this!! Please forward the address of any classmates that you may be still in contact with, that are listed on our lost list. We will not share any personal information without permission. Privacy will be honored.Thank You.
Bearcat Alma Mater & Fight Songs
Battle Creek Central Alma Mater
Loudly let our voices rise
With the praises of thy name;
Joyous let the air resound
Bringing glory and renown
To our alma mater dear.
We wish best health and good cheer
To the one that rates
The Best School in the State.
Battle Creek, we sing thy praise
Battle Creek Central School Fight Songs
On Ye Bearcats
On ye Bearcats, on ye Bearcats
Crash right through the line
Battle Creek, we're strong for you
Show pep and snap all time
Rah! Rah! Rah! Play your finest, kick your hardest
Fight on for our name
Fight, fight ye Bearcats, fight
We'll win this game
Bearcats Go
Bearcats go, Bearcats go
Fight to spread our fame
We're all together big team
Go, go, go Let us live up to our name
Rah, rah, rah
Bearcats go, Bearcats go
Battle Creek will lead
We will fight, fight, fight
Til the score is right Bearcats go, Bearcats go, Bearcats go
(Spell BEARCATS and repeat entire song)